After 28 years Lynn Shackelford, 56 years old now has a knee in his left leg that works as a hinge.
After 28 years Lynn's dream of a knee that moved without pain has been realized.
Realized too late for him to enjoy his prized possession the 1970 Dodge Challenger 440 6-Pak R/T convertible New Hampshire tag 6PK2GO pronounced six pack to go.
Because that car and others were stolen from him in a carefully orchestrated maneuver by Paul and Matt Doolittle of Derry, NH with the able assistance of Dianah and Gerry Sterling of Goffstown, NH and additional help from the leadership of the Unitarian Universalist Church of Manchester, NH
Now, during the summer of 2011 while I was trying to save our home, the fine people named above offered a helping hand. Of course Lynn wasn't working hard enough for them and Gerry and Paul joked about denying Lynn the generic Vicodin Lynn used to manage the pain in both knees. Well I wrote about the repairs done to Lynn's good knee, the right knee that had not been damaged but had worn out compensating for the damaged left knee. You can read about that time here: Oh and don't forget I really didn't have my shoulder surgically replaced according to the good Unitarians in Manchester.
So here are some pictures of Lynn's bad knee being repairs at the Elliot in Manchester, NH: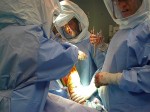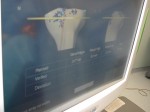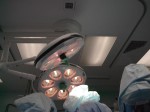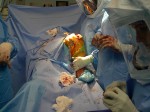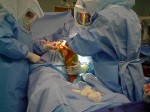 And for those of you who are saying "How do we know this is Lynn under the drapes?" Just below Lynn's left knee on the inside of his left is a fist sized area where the skin is stuck to the bone. When Lynn was fighting for his life in 1985 the muscle became infected and left this hole in the muscle in that area and the healed skin stuck to the bone. It's Lynn under those drapes.